How many times can you count that someones birthday crept up on you before you had the chance to get out and get a card for them? Well for me TOO MANY times! This is why I decided to do more sets of cards in my Etsy shop, because having extra cards on hand can never be a bad thing.
New in the etsy shop this week is two different sets of birthday cards, each containing 6 cards and 6 envelopes!
This set is a colorful and fun set of all different patterned cards for anyone who has a birthday coming!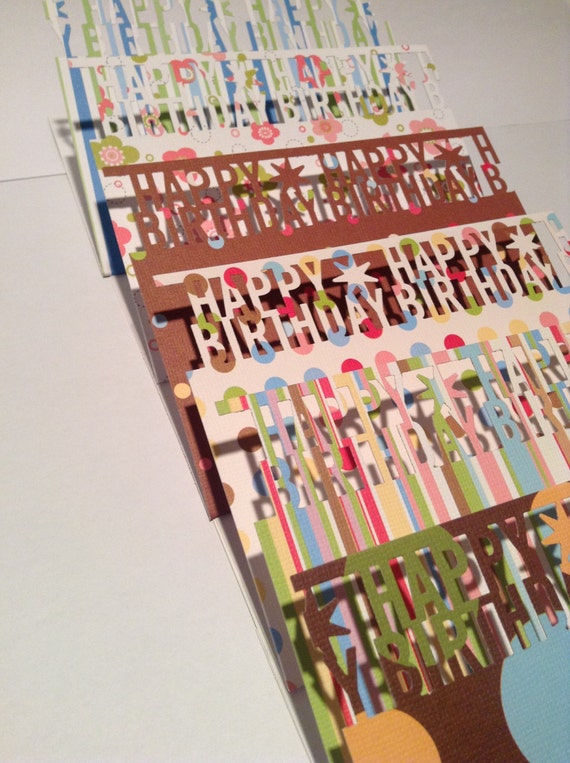 I made this next set with the kids in mind. With all the fun patterns and kids colors, this set is sure to put a smile on a little ones face!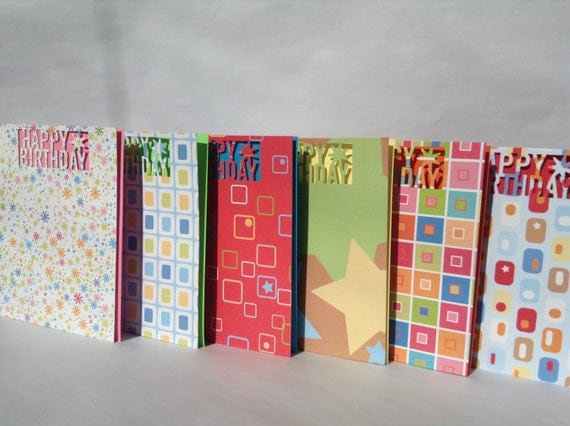 Each of these Card Sets are available on my etsy store
AlishaKayDesigns
please check it out and remember I would LOVE to do a custom order for you if you have something particular in mind.
ALSO! Please use coupon code BLOGREADER for 10% off your order!
Thanks!